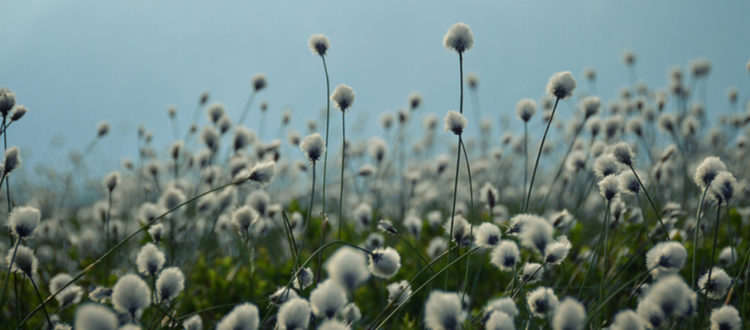 Indian cotton prices decline in Oct; Chinese remain stable
Prices of Indian Shankar-6 cotton recorded a decline in the month of October, witnessing a drop from 85 cents/lb in the previous month to 72 cents/lb. In local terms, the movement was from 44,700 to 37,700 INR/candy, says a recent report. The China Cotton (CC 3128B) index was generally steady over the past month, maintaining levels around 103 cents/lb.
"The movement in Indian prices over the past several months has been significant. Back in the spring, spot prices for Shankar-6 reached a low of 62 cents/lb. Shortly after, values began rising steadily as it became increasingly apparent that there was not enough cotton in storage in Indian warehouses to meet the needs of Indian mills. Compounding the effect of immediate needs on Indian prices this summer was the outlook for the 2016/17 harvest," says the monthly economic report by Cotton Incorporated.
Due to more attractive prices for food crops and low yields in certain regions last season, Indian acreage dropped 10-15 per cent for the current crop year. In addition, the monsoon was late, casting doubts on yields and suggesting a small Indian crop for the 2016/17 harvest. All of this fed gains in Indian prices, which rose 50 per cent between their springtime low and their summertime high (92 cents/lb on July 19th).
However, monsoon arrived in early August and it proved to be exceptional in terms of both the volume and distribution of its rainfall. This generated increasingly optimistic estimates for Indian yields. Despite the 10 per cent reduction in planted acreage, Indian production is projected to be 2 per cent higher than a year ago, according to the report.
Pakistan was the largest importer for India in the last crop year, but India will have to look to the international market to make up for the decline in shipments to Pakistan this year. Export offers from India are now the cheapest among the 15 offers published by Cotlook that are eligible for inclusion in the average that is the A Index. From a competition standpoint, this has an influence on prices from other exporting countries.
As the 2016/17 crop year progresses, competition for exports may increase. This is because India is not the only exporting country projected to have an increase in exportable supply this crop year. Many other exporters are predicted to have meaningful increases in production, including the US (25 per cent), Australia (54 per cent), Brazil (20 per cent), and West Africa (16 per cent).
India, which is expected to have larger harvest than a month ago, is likely to both import and export 300,000 more bales (current import figure is 1.8 million and current export figure is 4.2 million). No other country had an import or export revision of more than 100,000 bales.
The harvest figure rose 586,000 bales (from 102.7 to 103.3 million). The only important country-level increases to crop numbers were for India (500,000 bales, to 27.0 million) and the US (128,000, to 16.2 million), according to the report. (KD)
Fibre2Fashion News Desk – India